What we offer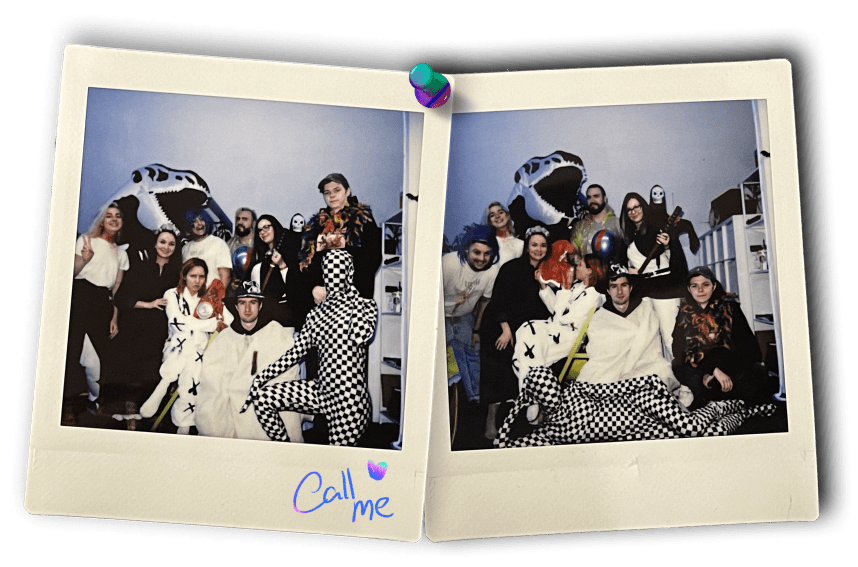 Comfort
Become a part of a strong and young community! Create interesting projects for worldwide known companies. Make your best projects into awesome cases!

You could work at home or in a comfortable office in the centre of Moscow. Working days: 5/2.
Nice things
You can easily find us in real estate in the centre of Moscow. Theme company parties, friendly lunches, Birthday parties, journeys and summer barbecues in our own yard.
Our main advantage is permanent development in the sphere you are interested in!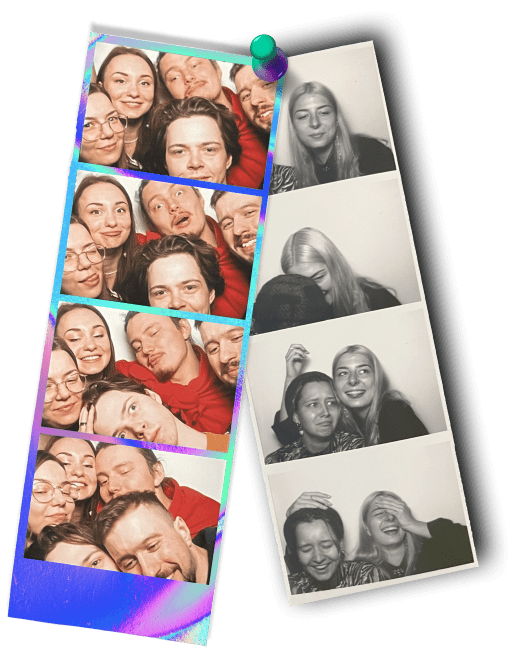 We're looking for
3D generalist
Requirements:
confident in soft knowledge;
sense of composition, color, light;
ability to work in team;
portfolio;
experience from 2 years in this sphere;
knowledge of CPU and GPU renders.
Responsibilities:
full CG shots in final quality;
modeling, texturing, shading, lighting;
work with particles and effects;
visualisation, animation, render and composing.
Art Director
Requirements:
portfolio;
knowledge of PS, Illustrator, Figma;
soft skills;
knowledge of 3D, PR, AE, DaVinci is a big plus;
knowledge of English isn't necessary but will be a "big plus".
Responsibilities:
drawing KV and infographics;
creating and discuss creative concepts;
write scenarios and draw sketches for story-board artists;
read and write brend books, guidelines, technical requirements.
draw up offers for clients.
Graphic artist
Requirements:
experience at page making and illustration;
portfolio;
hard skills at Illustrator, PS and Figma;
knowledge of English isn't necessary but will be a "big plus".
Responsibilities:
design of presentations;
page making;
creation and discussion creative conceptions;
support current design systems;
creating the identity for big companies.
Post production producer
Requirements:
understanding of post production structure;
understanding of work principles at Cinema 4D, Blender, Houdini and AE, Nuke, PS, Figma, Illustrator, Premiere pro, Maya and another programmes;
soft skills;
knowledge of English isn't necessary but will be a "big plus".
Responsibilities:
coordination of work in all studies of post production;
drafting and correction estimates of projects;
preparing all materials;
setting tasks for specific performers and monitoring execution.
UX/UI Designer
Requirements:
Develop creative concepts and design interfaces for websites and applications
Work closely with marketing and developers
Develop use cases
Draw layouts and graphic elements of interfaces
Check your decisions on usability tests and experiments
Prototype
Control the quality of implementation of interfaces by developers
Build sites on Webflow/Tilda/Redymag
Responsibilities:
Experience in website design from 2 years
Portfolio
Ability to design complex user interfaces on the web and mobile devices
Ability to prototype interfaces (knowledge of Protopie will be a big plus)
Experience in conducting UX research
Experience in Figma
Understanding what good composition, neat layout and user-friendly interface mean
Competent speech and writing
Copywriter
Requirements:
Packaging information on products in various content formats: product presentations, media kits, company profile;
Filling media channels, including landing pages, with text content according to the TOR on technology and IT: articles, news, checklists, White papers, case studies;
Writing sales texts for promotional materials;
Participation in the development of a content strategy: generating ideas for posts, articles, creatives.
Responsibilities:
Desire to understand the features of the company and internal products;
Creative thinking - the ability to write bright, meaningful, interesting and useful unique texts;
Ability to prioritize tasks;
Skills for quick search and analysis of information;